Sports Chiropractic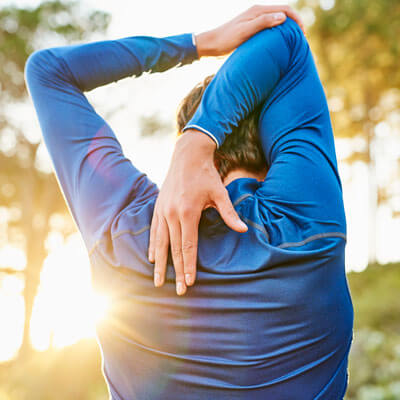 Athletes of all ages and abilities subject their bodies to additional stresses that can take a toll on their spine and nervous system health. At Midtown Clinic of Chiropractic, we offer customized care to keep you in the game, heal from injury and maximize your performance.
Who We Help
In our community, most people are active and enjoy many sports and hobbies. With so many golf courses in the area, golf is a popular pastime that can result in issues like golfer's elbow, low back and hip problems, and shoulder injuries. Every sport has its particular effects on the body, and our chiropractors take the time to understand what's going on with your individual situation and design a care plan specifically for you.
We see a wide range of athletes, including:
Basketball players
Baseball players
CrossFitters
Fishing enthusiasts
Football players
Golfers
Pickleball players
Rugby players
Soccer players
Tennis players
We have pros, weekend warriors and youth athletes. Our doctors and staff are all athletes, and we sponsor a youth rugby team in Wellington, the Wizards. With our extensive background in athletics, we understand the special needs and concerns of our patients.
How We Help
We offer various adjusting techniques, including extremity adjustments of the joints in the arms and legs. In addition to individualized chiropractic care, we offer a range of healing therapies like e-stim, ultrasound and intersegmental traction to target soft tissue problems. We also focus on education about the benefits of routine chiropractic care to help you create long-term results.
Our team will also help with corrective strengthening and stabilizing exercises and stretches to augment your healing and prevent future problems.
Keeping your spine healthy helps keep your nervous system working as it should, which allows your body to heal and regulate itself optimally, the way it was designed. When everything works the way it should, you can enjoy your athletic activities to the fullest.
Book Today
Contact us today to get started with care.
CONTACT US

Sports Chiropractic Lake Worth, West Palm Beach FL | (561) 533-3884