Your Experienced Partner For Personal Injury Cases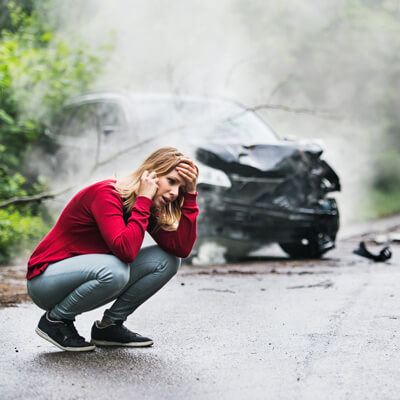 At Midtown Clinic of Chiropractic, we understand the importance of working collaboratively with lawyers to ensure the best possible outcomes for personal injury cases. We don't want to see gaps in treatment and always want to ensure we get adequate documentation.
As industry standards dictate, we prioritize medical necessity and good medical judgment, which may include referring patients for MRIs and specialist consultations.
Building Strong Relationships with Attorneys
We recognize the importance of developing strong relationships with attorneys handling personal injury cases. Our goal is to work collaboratively, acting as the quarterback for the case while maintaining clear and effective communication with paralegals and other legal professionals involved. By working closely together, we ensure that all decisions are in the patient's best interest and align with the case's budgetary requirements.
Avoiding Unnecessary Procedures and Diversifying Options
We always strive to provide responsible and ethical care. We avoid unnecessary or excessive procedures whenever possible, considering the benefits, potential expenses, and diverse options available. With recent changes in Florida law, attorneys are required to disclose their preferred chiropractors and medical doctors. We value diversity, both in terms of collaborating with attorneys and referring patients to other providers, ensuring a well-rounded approach to treatment.
Effective Case Management and Communication
Effective case management and clear communication are key to successful personal injury cases. We understand the importance of keeping all parties involved informed about the status of the case, including the injured party, attorneys, and other medical professionals. By fostering a collaborative environment, we can make well-informed decisions regarding the need for procedures such as MRIs, surgical interventions, or pain management treatments.
Boutique Style Injury Care
At Midtown Clinic of Chiropractic, we take pride in offering boutique-style injury care for a range of cases, including motor vehicle accidents, slip and falls, and LLPs (Letter of Protection). We provide comprehensive care regardless of whether patients have health insurance, prefer cash payments, require corrective care, or have acute trauma injuries.
Our services include extended office hours, online appointment scheduling, on-site physical therapy modalities, X-rays, comprehensive exams, and impairment ratings if needed.
Schedule a Lunch or Tour
We value building relationships with area attorneys and are eager to connect with you. If you would like to learn more about our practice and discuss potential partnerships, we invite you to schedule a lunch or arrange a tour of our facilities.
You can contact us through our general contact number or use our convenient online form below to request a meeting. Simply provide your first and last name, phone number, email address, and the name of your law practice.
Contact us today to explore how we can work together to achieve positive outcomes for your clients.

Contact us for Personal Injury Cases | (561) 533-3884