Personal Injury & Auto Accident Chiropractic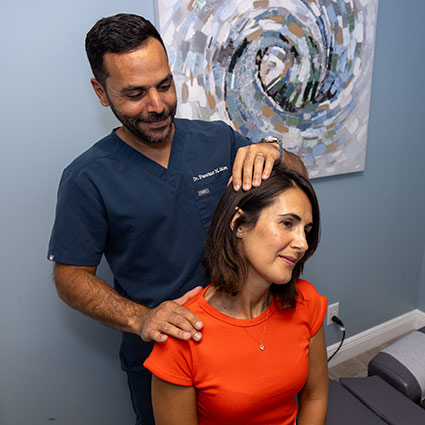 When you're in an auto accident, your body absorbs the force of the impact. Even in a low-speed crash, whiplash injuries in the neck and low back may cause permanent changes to your spine. At Midtown Clinic of Chiropractic, we have extensive experience helping patients achieve the best results possible with chiropractic care.
Helping You Get the Care You Need
We bill insurance companies directly and work with your attorney to ensure you get the care you need when you need it. Our chiropractors are careful to work within the parameters of your insurance benefits, and we create care plans based on what your body needs to heal—not a cookie-cutter plan that can't be documented or supported.
When you come in for your initial consultation, we ask that you bring your police report, health insurance card and auto insurance card, as well as your claim number if you have one. We'll get the ball rolling and document all your care as we move forward.
Why It's Important to Get Care
The nature of spinal misalignments is the same as mechanical misalignments: if a component in an engine is misaligned and not working as it should, it will break down and create bigger issues that, if not corrected, can permanently disable that engine completely. If we don't address the issues in your spine after an accident, spine and nervous system issues will arise, causing more problems in the future in terms of your health and mobility.
Many people think they can live with pain—but pain tells you something is wrong. If you don't get it checked, you never know what problems it can lead to in the future.
Accurate Diagnosis
Understanding the scope of your injuries is important in creating a plan of care that will strengthen your spine and the surrounding soft tissues to give you the best results. We'll take X-rays in house, but to see what's going on with the soft tissues, we'll often refer out for MRIs.
Schedule Today
If you've been in a car accident, contact us today to schedule an appointment.
CONTACT US

Personal Injury & Auto Accident Chiropractic Lake Worth, West Palm Beach FL | (561) 533-3884