New Patients at Midtown Clinic of Chiropractic
We look forward to welcoming you to Midtown Clinic of Chiropractic. When you call to book your appointment, our friendly staff will answer all your questions.
They'll also send you a link to complete your new patient paperwork online—it's helpful if you can complete this before your visit. If you are unable to do so, please come in about 15 minutes early for your appointment, so you can get the paperwork done and still begin your consultation on time.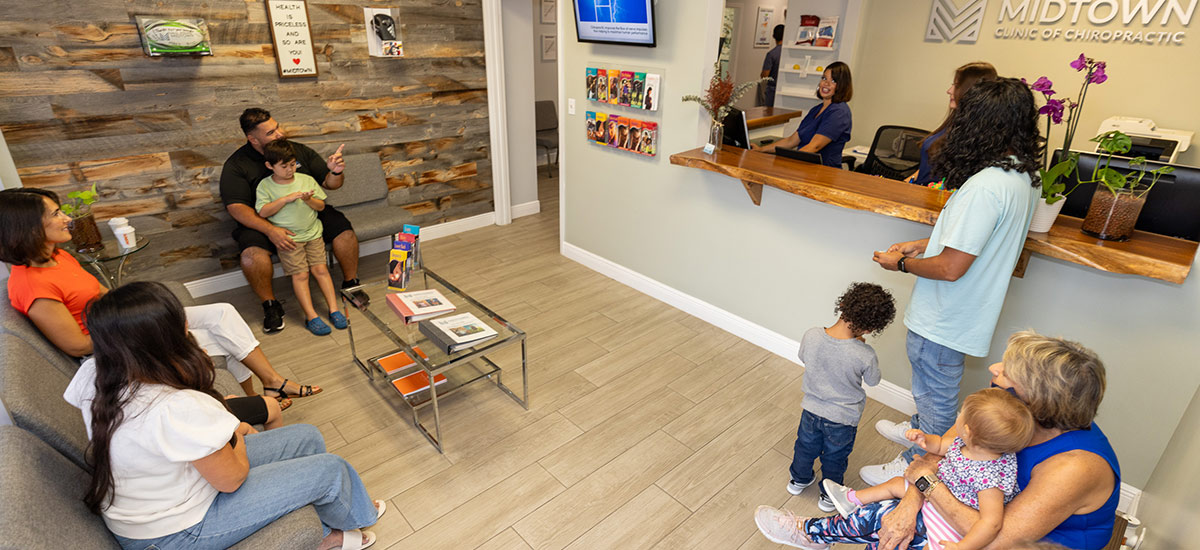 Your First Visit
As soon as you enter our family-friendly office, our staff will put you at ease. They'll take you on a brief tour of the office, so you and your kids know where to find everything. Then you'll sit down with your chiropractor, who will talk with you in depth about your health history, what's going on currently, and what your goals are.
Based on your situation, your doctor will conduct a thorough examination, including various assessments, to determine what the underlying cause of your condition is. If they feel X-rays are warranted, we will take those here in our office. Of course, we don't X-ray children or pregnant women.
You'll be with us for about an hour for this initial visit, and we'll schedule your follow-up within 24-48 hours. At that visit, we'll go over our findings and recommendations for care going forward.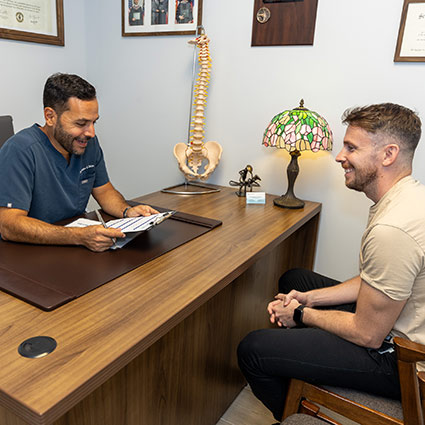 Payment Options
We offer a new patient special of $85, which includes your consultation and examination (no X-rays). For ongoing care, we accept credit cards and encourage people to use their HSAs and FSAs. We are in-network with some insurance plans, including Medicare, and offer interest-free payment plans. Our staff will be happy to answer your specific questions about fees and payment options.
Helping You Get the Care You Need
Sometimes people come to us with issues that are not chiropractic in nature—for example, we do not help with broken bones. If your issue is outside our services offered, we will direct you to the right type of provider.
Schedule Today
Contact us today to get started with care.
CONTACT US

New Patients at Midtown Clinic of Chiropractic | (561) 533-3884