5-Star Chiropractor In West Palm Beach
Gentle, Natural Care For The Whole Family
Whether you're a weekend warrior, professional athlete, expecting mom, parent, grandparent or someone injured in a car accident, we offer patient-centered care tailored to your specific needs and goals. With two convenient offices and bilingual doctors at both, we are passionate about helping our local communities with the best health care possible. Helping patients of every age—starting at day one—achieve optimal health is our mission at Midtown Clinic of Chiropractic.
With customized care, education, and a wide range of chiropractic adjusting methods and healing therapies, we strive to help individuals and families take their health to the next level. In addition to care for every member of the family, we offer specialized care for expecting moms, car accident injuries, and athletes of every age and skill level, from kids to pros.
Call (561) 220-8123 now or book an appointment online.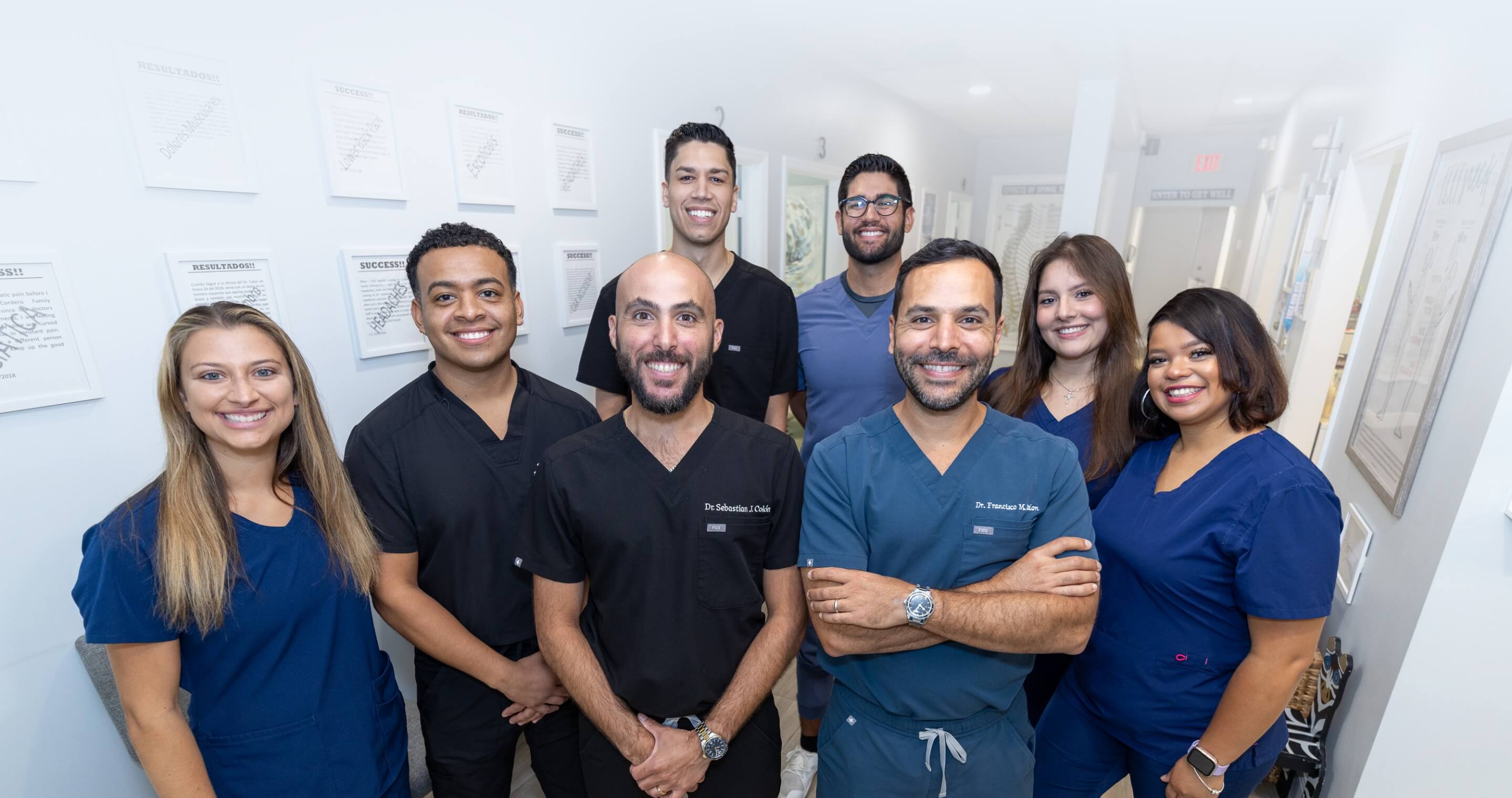 Our Life-Changing Approach
We focus on education and meet you where you are in terms of health care—our aim is to help you understand that your health is in your hands, and to help you take it to the next level.
Chiropractic Care
Pediatric Chiropractic
Pregnancy Chiropractic
Sports Chiropractic
Personal Injury & Auto Accident
Corrective Exercises
Don't delay any further – claim our $85 New Patient Special today!
Call (561) 220-8123 now or book an appointment directly online.
Discover Expert Chiropractic Care at Midtown Clinic of Chiropractic
At Midtown Clinic of Chiropractic, our entire focus is on what you need to achieve your highest health potentials. We tailor care to help you meet your immediate goals. We offer education and support, along with various adjusting techniques and other healing modalities, to help you achieve long-term wellness you may not have dreamed possible.
Helping newborns get off to a healthy start in life looks different in practice than helping a professional athlete perform optimally, or helping a person hurt in an accident heal, or helping an expecting mom have the easiest, safest delivery possible—but the philosophy behind each is exactly the same.
We want to restore optimal spine and nervous system health, so your body can function as it's supposed to, allowing you to get the most out of life at any age.
BOOK ONLINE »


*Disclaimer: The patient and any other person responsible for payment has the right to refuse to pay, cancel payment or be reimbursed for payment for any other service, examination or treatment which is performed as a result of and within 72 hours of responding to the advertisement for the free, discounted or reduced fee services, examination or treatment.
Fee at time of service for a chiropractic limited examination is discounted at $85, regularly valued at $230+. This offer is not valid with health insurance or Medicare.